« Completion Shirts now on offer! | Main
December 31, 2007
Best of ExplorersWeb 2007 Awards: Jason Lewis, world circumnavigation
Expedition 360 has been selected by Explorers Web as one of their Best of 2007 Awards.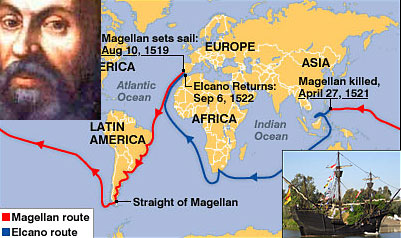 In 1519 Portuguese explorer Ferdinand Magellan set out on an ocean voyage with 5 ships and a crew of 270 men.
Click here for the full story.
To become a part of the international adventure community, check into The Pioneers Checkpoint.
For the all the communications equipment you need for your next expedition, visit Explorers Web.
Posted on December 31, 2007 6:48 AM