« Moksha on display at Earl's Court Boat Show | Main | Completion Shirts now on offer! »
December 6, 2007
Support for Lee's bike ride to Barcelona
Some of you present at the completion of Expedition 360 at Greenwich almost two months ago now might have run into one of the central figures who worked tirelessly to ensure the day ran smoothly: the overall event manager Lee Reynolds.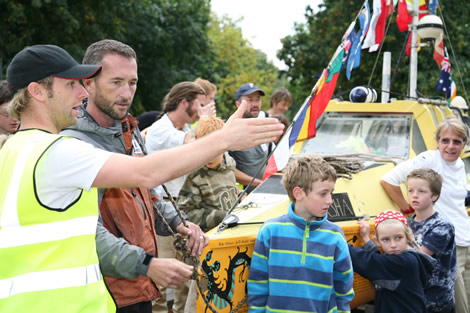 On 5th April 2008 Lee Reynolds and his friends Rich Prowting and Michael Stoner will set out by bike from Southampton FC's stadium - St Mary's - and aim to reach the Nou Camp in Barcelona within two weeks.
As well as doing it for the adventure, they will be raising money for the cystic fibrosis trust.
Click here if you'd like to help!
Posted on December 6, 2007 11:25 PM